DPD Software Ltd. was founded in 1992 to meet the needs of entrepreneurs who require high quality customized data applications to resolve their unique business challenges.
DPD Software long recognized that total solutions come from a familiarity with a wide range of enabling technologies, so from the outset, DPD Software endeavored against concentrating in one area of expertise. Our target market was clear from the onset, being an SME, Small and Medium Enterprise, we knew first hand how disadvantaged the SME remained as the larger enterprises had the budgets to adopt newly emerging technologies designed to "close the competitive gap" between the nimble SME and the larger slow to market response "Enterprise". Our focus became clearly defined in sourcing affordable solution stacks that would provide leading edge solutions designed to encompass emerging technology as well as evolving business functions to the SME market.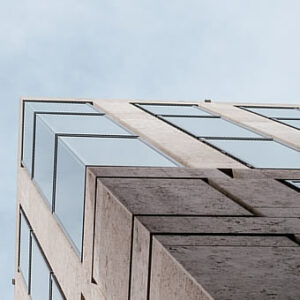 Our Framework for success keeps us firmly secured on the leading edge of this highly volatile industry. In 1996, a little-known thing called the world-wide-web (www) began to emerge. Emerging from its roots in research and education, industry soon became familiar with the Internet!  Delivering services and collecting payments in non-face-to-face manner caught the eye of business and eCommerce was up and running.   DPD recognizing the important part this network would play in the future, took the opportunity to acquire a small Internet Service Provider, Canada Overdrive On-Line (cool.mb.ca), a company we still operate to this day. Canada Overdrive On-Line (1996) Inc. was acquired for the primary purpose of giving our team first hand experience in working and configuring services "on the web".
Today, we continue to forge strong working alliances with a number of dynamic and innovative companies and individuals. Collectively, our Professional Solutions Teams incorporate experience and expertise from a wide business and research cross-section. These synergistic relationships allow us firsthand access to highly talented individuals, expose us to leading edge tools and keep us abreast of emerging industry trends. Our solutions provide you with tools to meet existing challenges head on, while incorporating a growth path for the future.
We choose tools incorporating leading edge technology, backed by outstanding corporate commitment that deliver empowerment. Our portfolio delivers sound, innovative solutions, backed by track records of stunning accomplishment.
We are committed to Customer Satisfaction. We believe in the value of repeat customers which explains why our comprehensive customer support and training schedules are designed to ensure that your business functions are thoroughly supported and nurtured.
Well-defined focus, high caliber professionals, quality products and services, outstanding customer service and support.  Total Customer Satisfaction.
DPD Software Ltd. remains committed to your success.